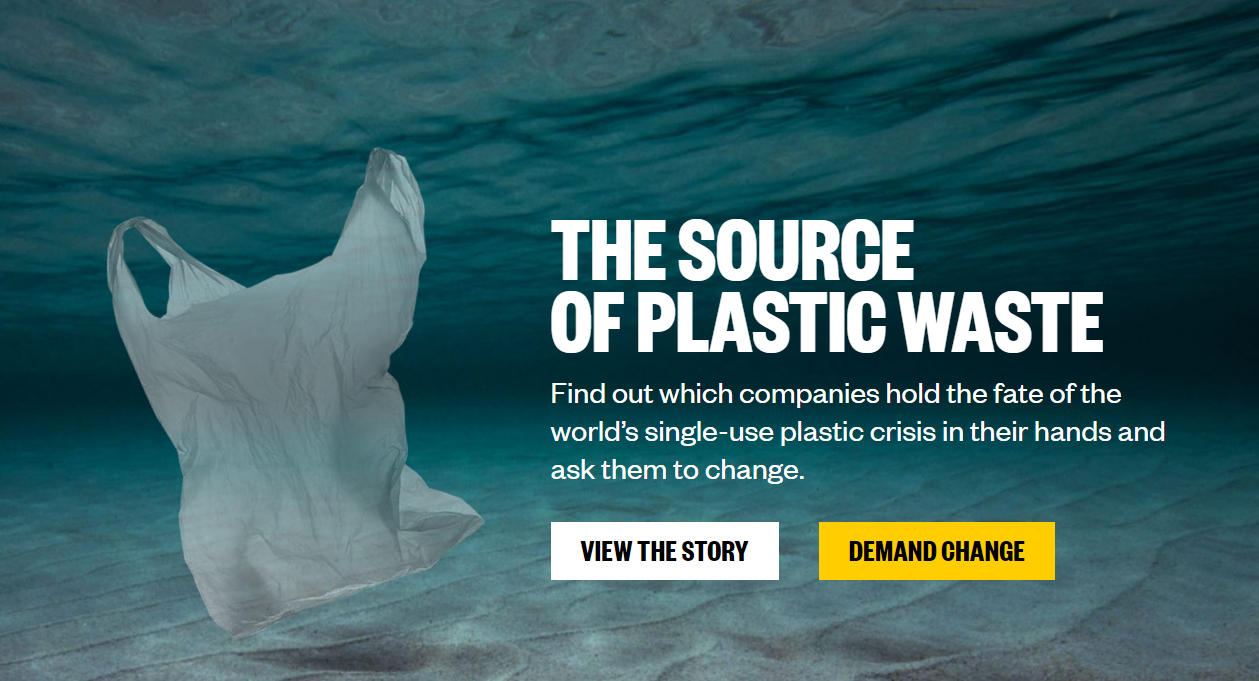 via: Banktrack
"Published by Minderoo Foundation, the 'Plastic Waste Makers Index' has been developed with partners including Wood Mackenzie, and experts from the London School of Economics and Stockholm Environment Institute among others (2).
Scale of inaction and growing crisis

The report also lays bare the scale of inaction by plastic producers and how they are compounding the existing throwaway plastic waste crisis:
A 30 per cent increase in global throwaway plastic production is projected over the next five years;
This growth in production will lead to an extra three trillion items of throwaway plastic waste by 2025 alone;
Recycled plastic or feedstocks account for no more than 2 per cent of global single-use plastic production, meaning 98 per cent of these plastics are produced from fuels;
Plastic producers score woefully in a best practice assessment of the move to circular-based forms of production necessary in addressing the crisis;
The global economic downturn caused by the coronavirus pandemic pushed down the price of oil, making fossil-fuel-based single-use plastics even more financially attractive.

More than 130 million metric tonnes of single-use plastic ended up as waste in 2019 – almost all of which is burned, buried in landfill, or discarded directly into the environment. Nineteen pre cent of this waste – some 25 million metric tonnes – became pollution, dumped in oceans or on land (3). This is equivalent to the weight of over 23,000 blue whales, signifying the scale of the crisis, which is already having devastating ecological, social and environmental consequences.
Waste per person
The analysis shows which countries are the biggest contributors to the throwaway plastics crisis. Australia and the United States respectively produce the greatest amounts of single-use plastic waste per head of pollution, at more than 50 kilograms per person per year. In comparison, the average person in China – the largest producer of single-use plastic by volume – produces 18 kilograms of single-use plastic waste per year; in India that figure is as low as 4 kilograms per year."
Download the report here.